A World Cup with adjusted goalposts – BOSE examines Qatar 2022 marketing
The FIFA World Cup is one of the biggest events in the sporting calendar and subsequently for bookmakers, but this year's tournament comes with some unique challenges. 
Discussing the turbulent marketing conditions ahead of the winter World Cup this November/December, the 'Making noise ahead of Qatar – driving cooperation between product and marketing' panel identified potential hurdles but also keys to success at Betting on Sports Europe (BOSE) last week.
One of the most widely discussed impacts of the World Cup's rescheduling to Winter is the impact on domestic football – which Ladbrokes' Head of Sportsbook Proposition Myke Foster observed could have a subsequent knock-on effect on betting turnover.
"It's going to be a spectacle, but we are probably losing six rounds of Premier League football," he began. "For most of the sportsbooks that are represented in this room that's the bread and butter, that is the real product that people came week in and week out for. 
"There is a challenge – do you engage those customers with a different product, or do you open the funnel and look for people that spend their time in a different way?
"I would expect people to push very hard at the start of this season knowing that the size of the prize in Q4 is huge compared to what it normally is.
"Winter has always been synonymous, December especially, with great sport – now more than ever, but it's definitely going to be a challenge, as people aren't used to Monday morning watching."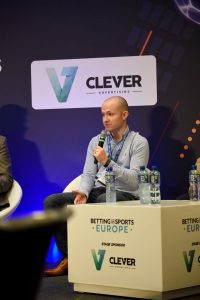 For Paul Lowery, Head of Sports at Checkd Group, operators must adjust their marketing strategies in order to capture the attention of customers early on, utilising new products and innovations to maximise engagement.
In particular, he noted that free-to-play games are a 'novel and new' product that could draw customers in during the months before the tournament. 
"I think two things that shouldn't be underestimated is the power of free-to-play games for an operator, which can bring people in because it is a bit novel and new," he explained.
"There is spend behind that and other things to consider, but we were also talking about the Million Pound Goal promotion a few years ago, which wasn't quite free to play but was certainly a talking point at the time."
The second area that should not be underestimated in bookmakers' pre-World Cup arsenals are digital and social affiliates, he continued. 
"Those kinds of groups can be used as a good testing partner for new markets and new product – at Chekd we have a real captive audience of recreational football bettors who will give a very honest opinion on a new product in a controlled group where feedback can reach the product and trading teams quickly. 
"It's a very easy and cheap feedback loop and one that is not being explored by every bookmaker at the minute."
Foster, meanwhile, continued to emphasise that 'marketing has to go from day one' due to the unusual timing of the tournament, which begins just one month before one of the most financially challenging times of the year for many – Christmas. 
"Recreational spend is generally the big challenge we are going to have," he said. "We are starting a week before the most pressured payday of the year for people. 
"The amount of recreational spend or freedom of wallet that people have, if you don't grab customers early on in this tournament then that wallet share will be gone."
He also agreed with Lowery's assessment of the usefulness of free-to-play games for this year's World Cup, on the other hand, noting that these products 'introduced this concept of having an opinion or a bet on something to people which isn't just "give us your cash and you might get something back"'.
If the views expressed on the panel are anything to go by, operators are going to have to act quick and pursue strong contextualisation in order to make an impact for the World Cup.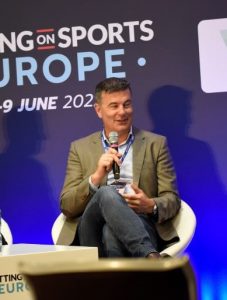 The main issue, however, remains the clash of schedules, which in Shape Group COO Morten Pedersen Tonnesen's opinion will lead to some cannibalisation around the World Cup, although there could be some benefits from having a 'captive audience'.
"It is a different time, there is the argument that people are spending more time at home and you will have a bigger captive audience in front of the TV, and there may be a higher turnover per customer because of that.
"Those are the key challenges that operators need to address with regards to how they go with their marketing investments, and then what they do with their product. 
"From that standpoint it becomes even more important to focus on having an amazing product experience so that people will bet at 10am on a Monday."
Overall, free-to-play games such as tipster leagues were a regular topic of discussion throughout the panel, with the speakers pointing to the product's potential for customer engagement. 
Pointing to his experience in the US market – which the panellists also noted should be an area of focus for operators due to the next World Cup being a pan-North American event – Tonnesen then moved on to highlight advertising contextualisation. 
As with all many aspects of betting and gaming, however, regulation was also a factor to consider – particularly for UK operators, who must factor in potential outcomes of the 2005 Gambling Act review as well as marketing and operational considerations.
"Whatever happens with the Gambling Act review, the goalposts might move significantly. It's going to be about the quality of your product and how enjoyable your product is," Foster concluded.
0